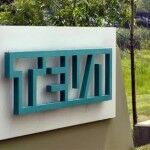 Yet another drugmaker, Teva Pharmaceuticals, has received a subpoena in connection with a US government investigation into the possibility of foreign bribes, adding Teva Pharmaceuticals to the list of major drug companies that are being scrutinized by the SEC.
According to The Wall Street Journal, The Securities and Exchange Commission is investigating Teva Pharmaceutical Industries Ltd, the world's largest manufacturer of generic drugs, for possible violations of a U.S. anti-bribery law.
The Israel-based company said in a regulatory filing that it received a subpoena from the SEC last month seeking documents related to Teva's operations in Latin America, which accounted for about $221 million in second-quarter revenue.
Teva, Israel's largest company by revenue, is the latest to come under scrutiny in a three-year-old U.S. government investigation of the pharmaceutical industry's compliance with the Foreign Corrupt Practices Act, a 1977 law that bars companies from paying bribes to foreign officials to obtain business.
According to the Justice Department and the SEC, which jointly enforce the law, doctors and other employees of government-run overseas hospitals qualify as foreign officials. As a result, the agencies consider some industry practices, such as paying a doctor to encourage the physician to buy a medicine, in violation of the act if the doctor works for a foreign state-owned institution.
In a brief description, the drugmaker says it is cooperating with the SEC and is also conducting a voluntary investigation "into certain business practices which may have FCPA implications and has engaged independent counsel to assist in its investigation. These matters are in their early stages and no conclusion can be drawn at this time as to any likely outcomes," a Teva spokeswoman has said.
The government investigation has affected several major drug companies, including Merck & Co., AstraZeneca PLC, Bristol-Myers Squibb Co. and GlaxoSmithKline PLC. The four companies have said in regulatory filings that they received letters of inquiry from the Justice Department and the SEC. The companies have said they are cooperating with investigators.
Last year, Johnson & Johnson was fined $70 million for bribing public doctors in several European countries – and paying kickbacks to Iraq – to illegally obtain business. Specifically, various J&J units paid bribes to public doctors in Greece who chose J&J surgical implants; public doctors and hospital administrators in Poland who awarded contracts to J&J, and public doctors in Romania to prescribe the company's drugs.
In an agreement with the Justice Department, Johnson & Johnson admitted to violations of the antibribery law but will avoid prosecution if it satisfies the government that the company has made changes to prevent future misconduct.
Pfizer Inc. is expected to pay more than $60 million to resolve U.S. government probes into whether the drug maker paid bribes to win business overseas, people familiar with the matter have said.
Pfizer, which is based in New York, said in a Nov. 10 regulatory filing that it had reached agreements in principle with the SEC and the Justice Department in connection with "potentially improper payments" made by units of Pfizer and Wyeth, which Pfizer acquired in 2009 for $68 billion.
Questions About The Article?